Xero account integration
Track1099 is pleased to be Xero's trusted 1099-MISC e-file partner. Xero integration allows you to directly transfer 1099-MISC forms for easy and secure e-file and e-delivery.

How to import from Xero
We integrate directly with your account on Xero via their secure API. Sign up with us, then select Import Data from the nav bar. Remember to setup your 1099 contacts using Xero's instructions.
To learn more about pricing and how Track1099 works please visit our Home Page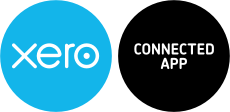 Find out more about or try Xero accounting software for free