"Track1099 is an excellent example of where we were able to plug in a tool to greatly reduce the time our team takes to deliver on IRS-related solutions."
2
Enter Your Recipients
Use our easy manual entry or CSV upload options.
Transfer from QB, QBO, Xero, Bill.com.
Transfer from last year or our W-9 service.
Watch our importing videos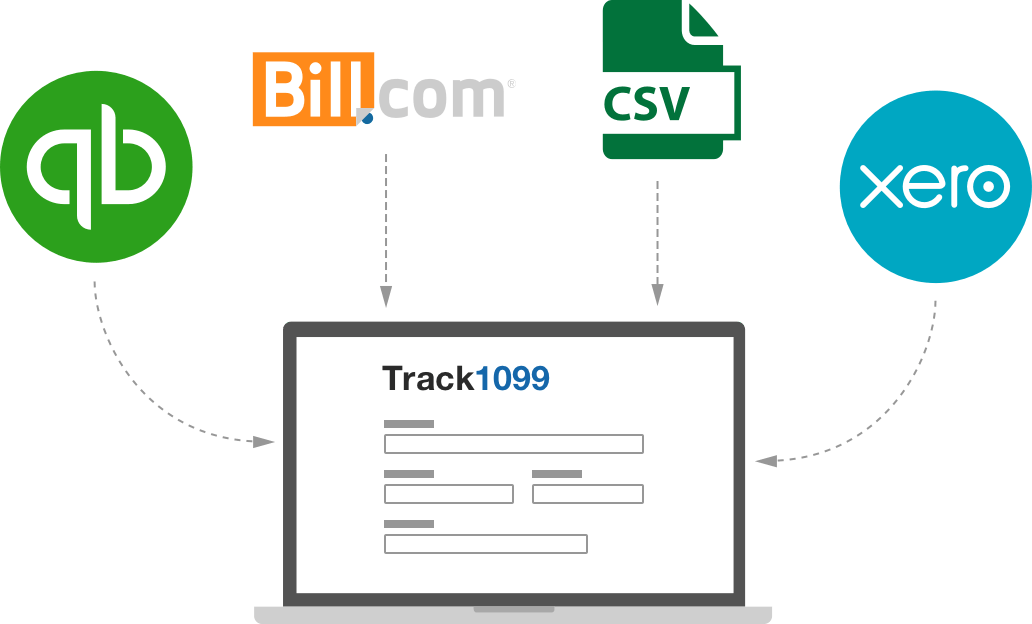 3
Review Your Forms
Green means good for IRS e-file and recipient e-delivery.
Yellow is good to IRS e-file and postal mail.
Errors show up in red.
5
Download Your Records
Free PDF and CSV files
Free state files, as needed
Free recipient e-corrections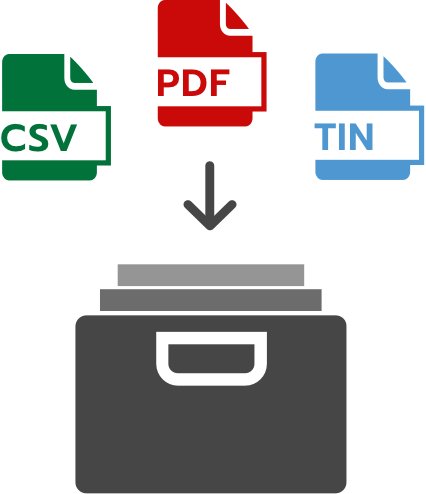 6
Add More Payers
Our All Payers dash gives you a one-glance overview.
Manage your team members easily.
Statuses go from Scheduled -> Sent -> Accepted
You're Done!
Next year, your information is easily transferred.
We keep your data available for five years.
Try Now for Free